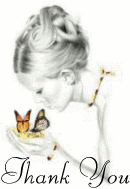 ...............
I am just now getting back to my blog. But I wanted first to say thank you to everyone that virtually stopped by my studio, during the
Cloth, Paper, Scissors Studios Magazine Virtual Studios Tour
, and left a comment and/or offered suggestions to my ironing board dilemma. I'm trying to figure out a way to put wheels on the darn thing! (~:
.
I need to respond to all the kind thoughts and will do so shortly. Since that weekend I've been in Recovery Mode, and
[this past week]
I've been struggling to fend off a bout of melancholy. It's hitting me very hard this year, not being able to go out and hike like I used to. I miss losing all track of Time and getting lost in Nature.
.
But-- That's another topic for another time! For now, I'm still making my way through the Tour. Still adding new blogs to my Blogs I Follow list. And, I wish to express my sincerest gratitude to everyone who took time out of their day and stopped by my humble little corner of the creative world. May all of your days be filled with Creative Joy!